Shopify offers a comprehensive ecommerce platform to help start, grow, and manage a business. With Shopify, not only large corporations, but also small and medium-sized retailers can create online shops and use them to market and sell their products. "1.700.000 traders worldwide are using it Shopify". Of course, that also means a lot of competition. It is therefore particularly important to stand out from the crowd. Ideal for this is a product presentation with augmented reality for Shopify (AR).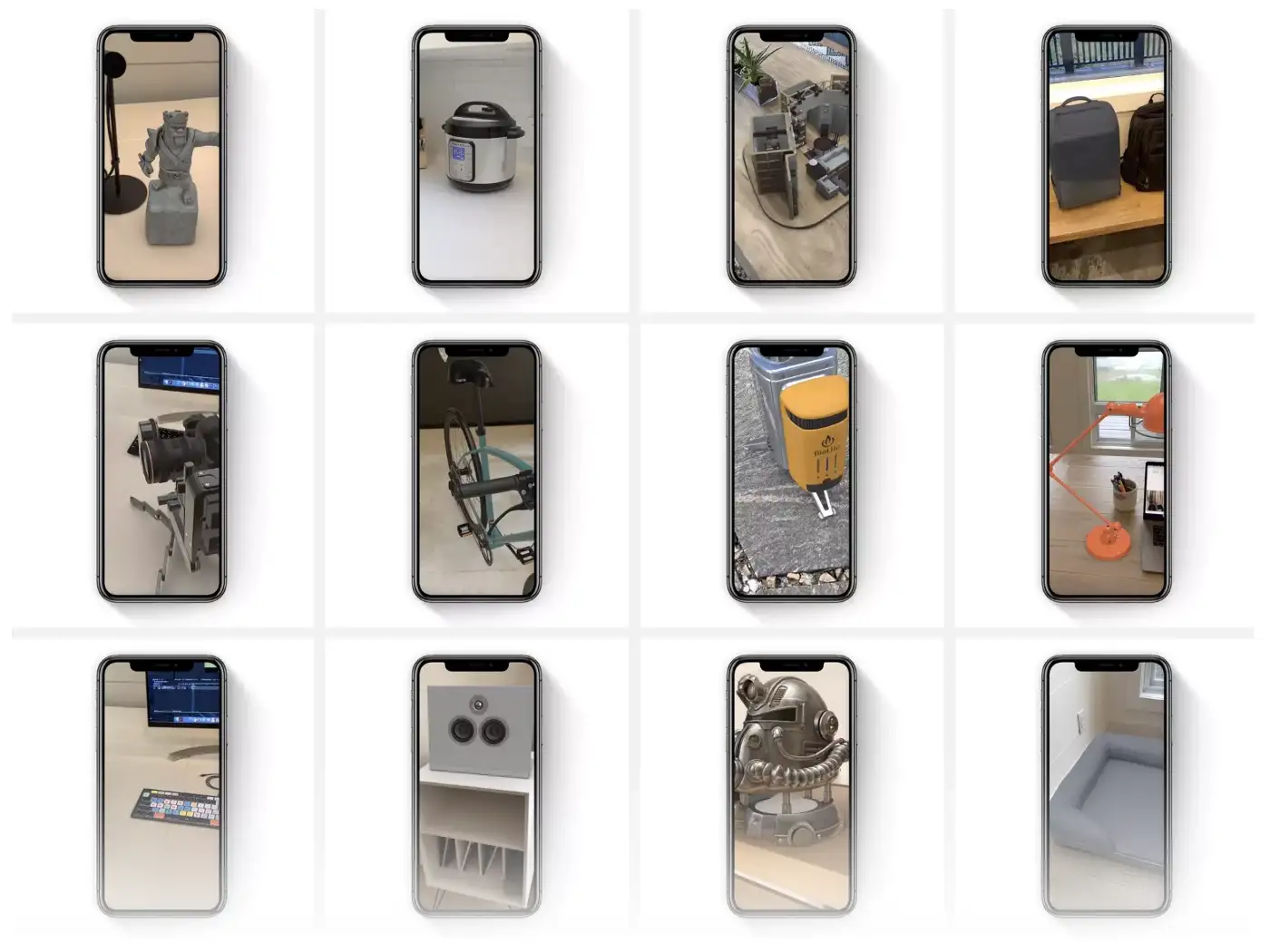 Why should I use AR for Shopify?
With AR, the customer can virtually place the product in their own environment. The product really comes to life. This has numerous advantages:
Visualization experience for customers
An attractive looking business premises entices customers to enter it. It's the same with an online shop. Augmented Reality draws attention and makes potential customers curious to discover the product. In this way, numerous new customers can be generated. AR provides an interactive experience for the customer as they can virtually place the product in their own environment and thus immediately engage and engage with it. Your own environment thus becomes your personal showroom.
Higher customer loyalty and increase in customer trust
The customer receives a realistic image of the product through the representation in AR, which he can view in all details. In this way he can assess whether the product corresponds to his style. In addition to the appearance, the dimensions of the product are of course also decisive. Through the virtual placement in the room, the customer can see whether the product actually fits into his room. The customer can be sure that the purchased product will meet his expectations. More trust leads to increased customer loyalty and repeat purchases.
Lower return rates
Many customers return products because they do not match the description online. In order to avoid a return, it is crucial that the delivered product meets the requirements and expectations of the customer. The product description should therefore be very precise in advance. However, some functions are difficult to explain with a description or static display. A detailed 3D model provides clarity here. The customer is informed and can make an informed purchase decision, which significantly reduces returns.
Higher conversion rate
Studies estimate that conversion rates for customers who engage with AR increase by 90% compared to those who don't. Shopify cites even more impressive numbers here: "We've already seen preliminary signs of this - on some Shopify product pages, 3D models in augmented reality have increased conversion rates by up to 250%."
Implement augmented reality for Shopify
If I now want to implement an AR campaign with Shopify, a suitable 3D model is required first. In order for the media to be displayed correctly, it must meet the necessary specifications and of course be of high quality. Therefore, the first step is to create a 3D model that meets the requirements. This can then be integrated into Shopify.
Create 3D models with Mazing
Where do companies get the 3D models they need to create such a campaign from? Mazing offers a high-quality and inexpensive solution here. with mazing can 3D modele can be created very easily. Our 3D specialists create an optimized virtual representation of your product at the highest level and only need simple photos as a template - no professional photos are necessary. Alternatively, it can also be created using CAD models, dimensional sketches or 3D scans. The finished models are perfect for applications like Shopify.
Integrate 3D models with plugin in Shopify
For example, Mazing offers a very simple solution to integrate the 3D / AR application directly on Shopify. Once installed, two buttons appear on the product page. The 3D button, as the name suggests, opens the 3D view, the AR button opens a QR code on the desktop or directly the camera of the smartphone or tablet.
We tested several integrations to define the most effective embed. The integration of two buttons as illustrated increases the conversion rate most significantly, but does not distract from the shopping cart.
To integrate AR into Shopify, the first thing to do is MAZING AR plugin downloaded from the Shopify App Store. The installation is completely free and can even be tested for 7 days free of charge. Here go to the installation guide.
If you need help with this, we will integrate the plugin into your Shopify store within 30 minutes, completely free of charge.
Arrange a zoom call: Meeting calendar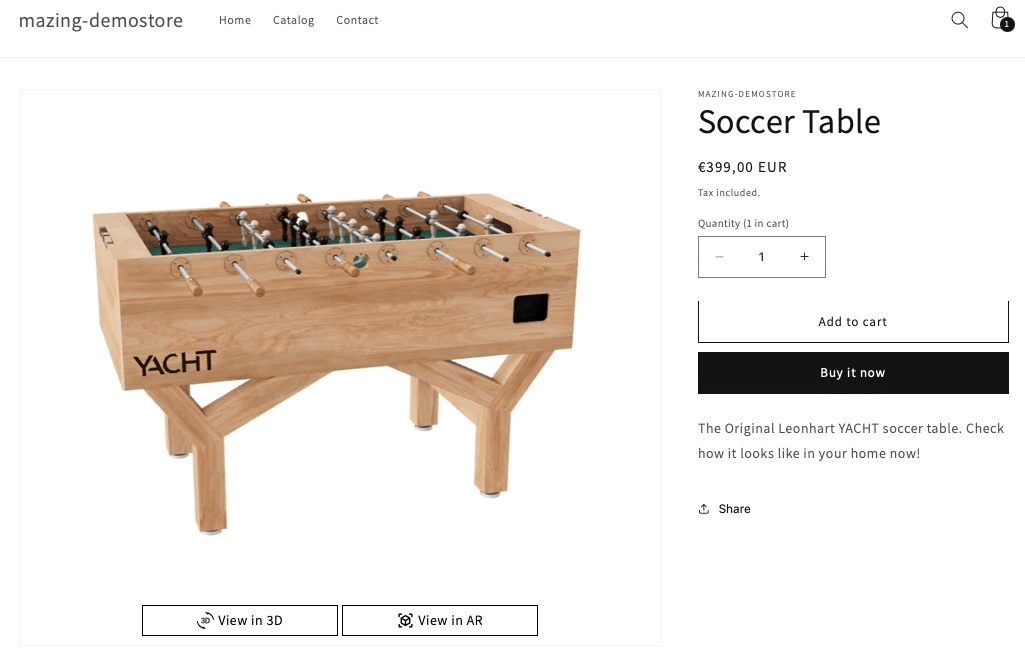 Conclusion
AR is becoming increasingly important in online retail. According to Study by Google from 2019, 66% of those surveyed are interested in using AR for their purchasing decisions. This need can be met very well with Augmented Reality for Shopify. Online shops face the challenge that customers cannot experience a product to the same extent as in a physical store. This problem can at least be reduced with AR. If the online store is designed aesthetically and practically with the help of Shopify and Mazing, it will surely lead to more sales.
Ready to bring your products to life with AR for Shopify?